10 Times When Universe Copy-Pasted Dads And Made Their Little Copies
You can't deny that there's nothing more wonderful or cuter than the connection a father and his son have. A tough, maybe even scary looking guy walking along the sidewalk holding his son's hand just makes you smile. It is even better when they look the same. These photos will make you happier today, also.
#1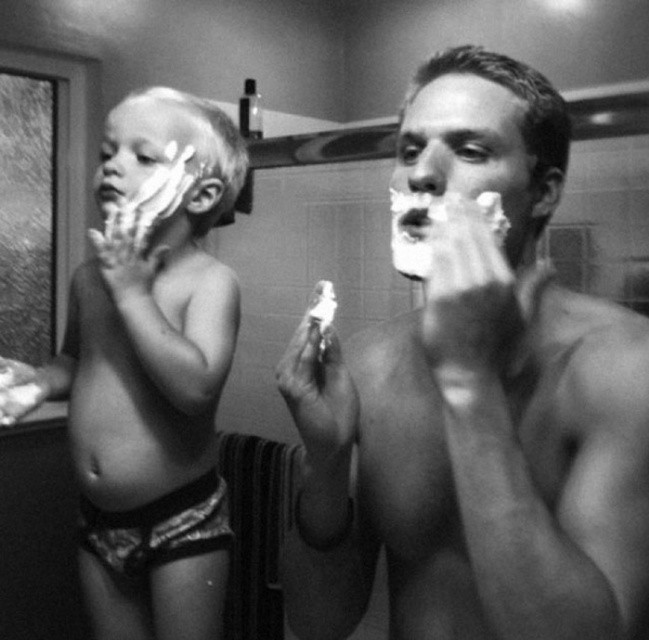 brightside.me
Even from the early age, kids what do the same things as their parents do. Little boys shaving are no exception.
#2
brightside.me
Also, kids want to be a part of fathers' favorite activities. Thus, pictures like these are one of the cutest examples how close sons and fathers are.